5 different tools
for entrepreneurs
Valuater helps entrepreneurs prepare their financial statements and predictions about their business.
10 years
time period
Get the unique opportunity to calculate your finance for the next 10 years.
Thorough
reporting
Detailed reports about your business. Save and print your results anytime.
Some words about
Valuater
An easy to use and practical solution
for online business valuation.
Easy as pie
Filling in the tools is easy as pie, no more complicated and confusing spreadsheet files! Valuater combines them all into one.
Money Saver
Time is money. Valuater does all the hard work for you. You just provide it with your data and boom! Magic happens.
Well Trusted
More than 250 companies have entrusted us with their data and they have relied upon us to give them their company valuation.
A Presentation of our
Valuation Tools
Risk Assessment
Analyse the risk assessment of the segmented risk factor and the overall risk assessment of your company.
Loans & Financing
Calculate and report carefully several key variables of the variable and fixed costs in order to obtain the loan installment.
Financial Ratio Analysis
Decide about the expected growth of the turnover, and several characteristics such as the Net Book Value, the Intangibles, the Depreciation, etc.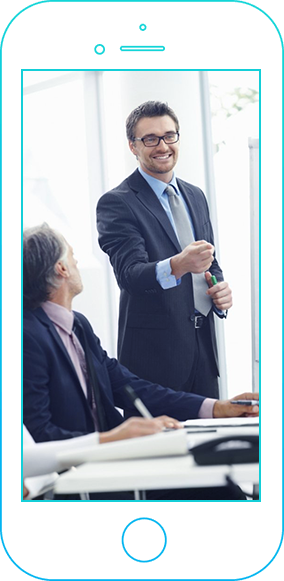 Firm Valuation
Choose between two approaches regarding the valuation of your new investment or company.
Decision Making
Analyze the investment decision by adoption of the Net Present Value and the Internal Rate of Return approach.
Thorough Reporting
Get all tools exported and printed in a pdf for easy viewing anytime - online or offline.
01.

Fill in data

Fill in the simple data asked about your business.

02.

Get Results

With the ease of a click, you get instant personalized results about your company.

03.

Act & Conquer

Based on your results, calculate and execute a business plan to success!
Valuate the idea that will change the world
You need a simple & easy-to-use way to validate your decisions.
Remember, "Less is more!"
Get tools and calculate the value of your company. Whether you are looking to venture with another company or you need the current value of your business, you can easily complete the tools and get the answers you want. So you have a business valuation & finance forecast in a single tool!